Poisoned Rationality Special Edition

Welcome to another Poisoned Rationality Special Edition! Our guest today is Wrathgar who is...well let's just say he's not a hero (I mean really with that beard--ow ow ow! Wrathgar I'm sorry but maybe so braids--okay! OKAY I won't mention your beard. Jeez sensitive much?) in The Hero's Guide to Storming the Castle. He's kind of..well he's kind a bad guy. But really its not his fault. Seriously. I'm not just saying that because he promised to squash me like that bag of walnuts he's munching on if I wasn't nice. I mean anyone can be a hero, it takes some panache to be a villain!
+++
Summary:
Prince Liam. Prince Frederic. Prince Duncan. Prince Gustav. You remember them, don't you? They're the Princes Charming who finally got some credit after they stepped out of the shadows of their princesses - Cinderella, Rapunzel, Snow White, and Briar Rose - to defeat an evil witch bent on destroying all their kingdoms.

But alas, such fame and recognition only last so long. And when the princes discover that an object of great power might fall into any number of wrong hands, they are going to have to once again band together to stop it from happening - even if no one will ever know it was they who did it.

Christopher Healy, author of the acclaimed The Hero's Guide to Saving Your Kingdom, takes us back to the hilariously fractured fairy-tale world he created for another tale of medieval mischief. Magical gemstones, bladejaw eels, a mysterious Gray Phantom, and two maniacal warlords bent on world domination - it's all in a day's work for the League of Princes.
+++
Wrathgar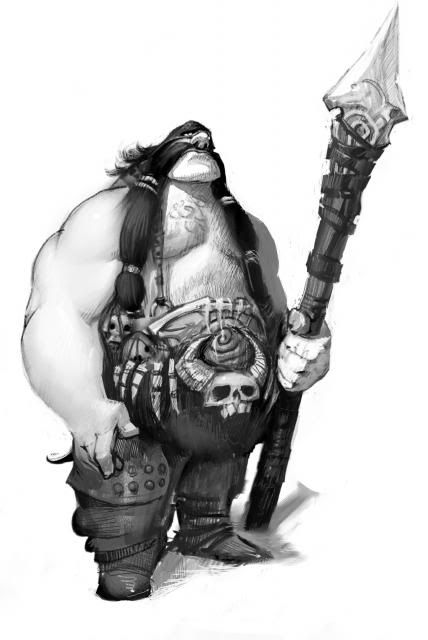 Occupation
: Dungeon Master, Human Wrecking Ball
Affiliation
: Lord Rundark's Darian Army
Kingdom of Origin
: Dar (which, being ruled by a warlord, is technically not a kingdom)
Current Residence
: The dungeon of Lord Rundark's fortress in Dar
Parents
: Unknown (some believe it's possible he never had any)
Known Associates
: Madu the Snake Keeper, Redshirt the barbarian, Jezek the bodyguard (not that he likes any of them)
Longtime Foe:
None of his foes live long enough to be a "longtime" foe
Likes
: Escape attempts (so he can crush them), enemy invasions (so he can crush them), walnuts (so he can crush them)
Dislikes
: People who flee, people who make negative comments about his facial hair, tofu (he doesn't care for the texture)
Signature Move
: The One-Handed Choke Slam
Quote
: "Go ahead. Try to escape. It's been days since I've broken anybody's bones."
Little Known Fact
: Once rode a wild scorpiogre into battle. And then ate it.
+++
Uhhh....okay so maybe he's not perfect...but um...look don't judge him too harshly okay? He takes it a bit personally and when he gets upset well...I mean did you see what his quote is? That can't possibly be good for
anyone's
health.
Wanna know more?
Twitter Chat:
Join New York Times Bestselling author Marissa Meyer and Christopher Healy for a Twitter Chat on fractured fairy tales on Monday, June 3rd at 9pm ET. Hashtag #talesretold. There will be giveaways!
The Hero's Guide to Saving Your Kingdom
Trailer:
The Hero's Guide to Storming the Castle
Trailer:
About the Author
Linkage
Author Website
//
Amazon
//
Twitter
//
Goodreads
//
Official Hero's Guide Site
//
Blog Tour
The first
THREE
entrants today will receive signed copies of THE HERO'S GUIDE TO STORMING THE CASTLE and
EVERYONE
who enters is eligible to win a $200 gift card to the bookstore of his or her choice. You will need this
SECRET CODE
to enter the giveaway: Prince Charming.
Enter here
.
Want another chance to win? Head over to Buried in Books tomorrow!